We also had 8 leftover concrete blocks from the raised beds, and having been inspired by concrete block raised beds seen on Pinterest, I made an executive decision to make a new bed from the leftovers. Just 8 inches deep, but luckily the ground is pretty flat there, and I had a course of brick edging on the house as my backing. I also had one leftover 2 cu. bag of garden soil (Stay Green from Lowe's) and that was enough to fill the cubbies in the blocks...16 little 'pots'. The adjacent window boxes will add to the little garden. I am inspired to do this with other parts of the yard, however more bricks and soils will have to be purchased. But only 20 minutes to build this, tells me it is worth doing.
8 blocks x $1.22= $9.76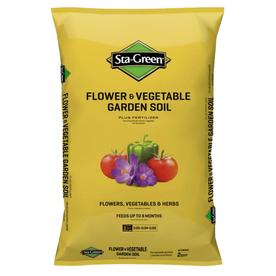 I think it would take about 5 to 6 bags of this soil (Lowe's) to fill it and the cubbies. 6 x $6.88= $41.28 +$9.76=$51.04 plus the inevitable tax. Doable!
The basil is going crazy already and I have more seed to plant. I am waiting to plant the begonias, as we have a frost predicted.