Hey Everyone!
the garage door is fixed, the sink is fixed and now all we are waiting on is the stove to be fixed. In the meantime our smoke detector in the living room began beeping and it is 14 feet high, too high for any of our ladders to reach. It beeped all night, but we have hopes that the builder will send over a guy with a ladder and that will be fixed today too. I won't even mention the internet issues that have crept up. New router in the offing.
Other than that, I am very happy to say that we have been having daily rain, which is such a gift, and yards are getting greener everywhere in the area.
My diet is working again altho I was stalled at 17 pounds lost for a week. Finally lost another half pound which means that my jeans really fit again. Yay! Of course it is still too hot to wear them, but one can still revel in the comfort.
During this upheaval, if you can call it that, I have been indulging in afternoon reading which I had almost forgotten about.
Scott Turow's
Innocent
and Henning Mankell's
The Fifth Woman
. Having a sofa in my sewing room is so inviting and I admit to having a catnap daily, or should I say a dognap.
I am ready to decide about fabric to make this pattern: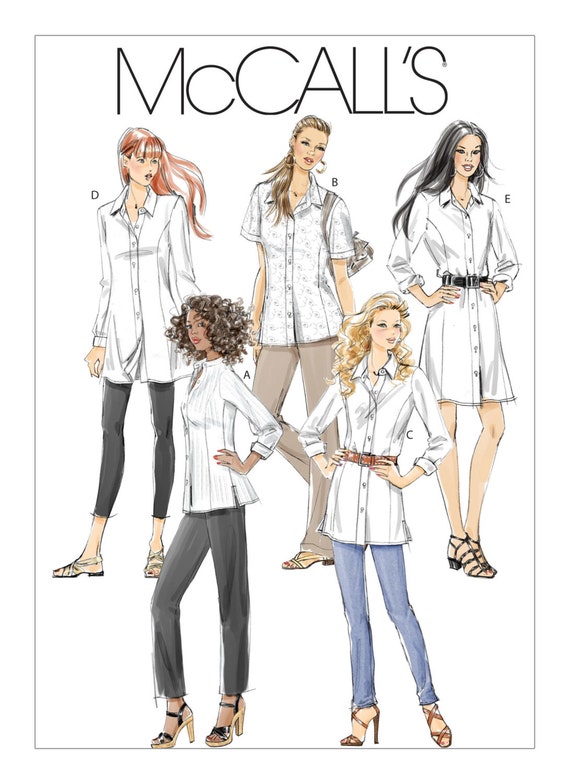 I'm going with view A, with that collar band and roll up sleeves. Princess seams will add a little fit compared to the straighter shirts I have been making. This pattern is from 2010 and the sizing is going to be a bit of mystery until I sew it up. So I am not using my 'good' linen blends until I know for sure it will fit. If it does, I intend to make this dress:
Altho this isn't princess seamed, it is close enough for me to be inspired. We'll see how the shirt sewing goes.
Looking forward to a great day in the studio,
Lovest,