I've been thinking about what to tell you to keep you in the loop and the fact is that NOTHING is going on.
Peace reigns supreme at Casa Johnson, and I am just enjoying the calm.
In our neighborhood on Friday there was a fire in the apartments a block away, and no one was hurt. Miracle! We even got to see a fire truck come down our cul de sac, only to turn around and go back to the firehouse.
We've had some good rain and only medium hot days and that is welcome. And now my tomatoes have finally begun to ripen into shiny red beauties, so tomato and basil sandwiches are on the menu, at least for me.
Knitting continues as I try to create a new design to bring me that 'thrill'. I got an order for two knits from a previous collector who has lost a lot of weight, so I will be making littler sweaters for her this week. Yes, this week. Smaller is faster. In a few weeks I will again post yarn combos and will take orders for the cooler days to come.
Dave has begun getting physical therapy at home which will happen twice a week for the time being. Hopefully this will ease his stiffness and help him walk better.
We have been invaded by little ants and I am ready to evict them with boric acid-sugar water soaked cotton balls in spaces where they congregate.
My sister is starting to move into her new house and this provides me with a place to send some of our excess furniture, since she has many more rooms to decorate. Yay! We have a family trade system going, and I will in turn get back some chairs I lent her about eight years ago which will fill our needs better.
Altho we don't really use our upstairs now, I need a dark quiet (doggie free) place to take my daily nap and ordered another bed frame and mattress to put in the former master up there. This will greatly enhance my patience and endurance to be the caregiver for Dave and the pugs.
I am so missing my friends, but am taking Covid more seriously and staying apart as I hear of the terrible things people are enduring, even after 'recovering' from this horrid disease. Altho I haven't been in direct contact with someone who has been diagnosed, a lady at our church is ill and has thus forced our pastor to self quarantine.
Weeds are taking over the yard space surrounding my garden and I must find a service to come and take care of this mess. It looks like no one cares, but I do. There are also a few home repairs and some gutter cleaning we need for the house, but getting someone to come out is more difficult these days. The recent tornado damaged some really high end homes on the other side of town and all the work they need doing has kept the contractors busy.
Today the agenda is as usual for a Monday, laundry and vacuuming. I might wash the floor in the kitchen too. Can I put in a word for the Bona mop?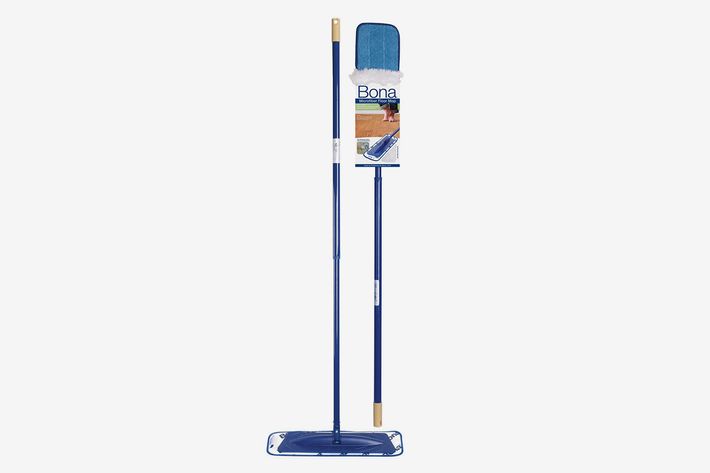 This is the best system ever for washing my floors. The pad is stuck onto the base with Velcro and peels off to be rinsed and reapplied. It is so smart! I just spritz my floors with cleaning solution, like water+Pinesol and swipe the dirt right off. Easier than Swiffer and no need to keep cleaning pads in stock. Yay!
I've never been a great housekeeper, mostly because Dave did a lot of upkeep in the past while I was being creative elsewhere, but things change and it is now my responsibility, so when I find a gadget like this, I can really get excited. Duh. Who knew?
So that's the gist of what is going on. Should something thrilling happen, I will surely let you know. Stay safe and healthy, until next time.