Two eggs poached in the microwave, roasted red pepper, Kumato brown tomato and fresh from the garden basil. With coffee and fat free half and half, 250 calories.
I am not one to count calories, but
Loseit.com
does it for me, and gives me a daily calorie budget to reach my weight loss goals by a specific date. It's a no-brainer, which I really appreciate. I will have finished by February 28, 2017. Even that date will change as the weight comes off. Today I get to 'spend' 1398 calories, but I know I will only use less than 1000.
My friend Cindra is doing lots of smoothies and I like that too. My blender is staying on the counter, and fruit with unsweetened coconut-almond milk makes a great drink. Regular milk has disappeared from our shopping list.
I am cleaning out the refrigerator and have help from Dave and the dogs. I know if it's not there, I won't eat it. My big helper is the Cuisinart scale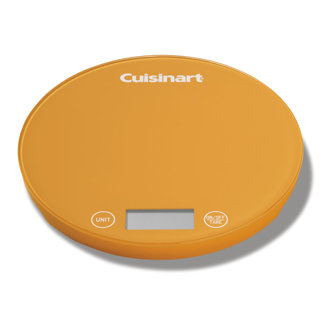 which takes a tare and weighs in grams, ounces or pounds. It makes a big difference in figuring portion size.
OK enough diet talk.
Have a super day!